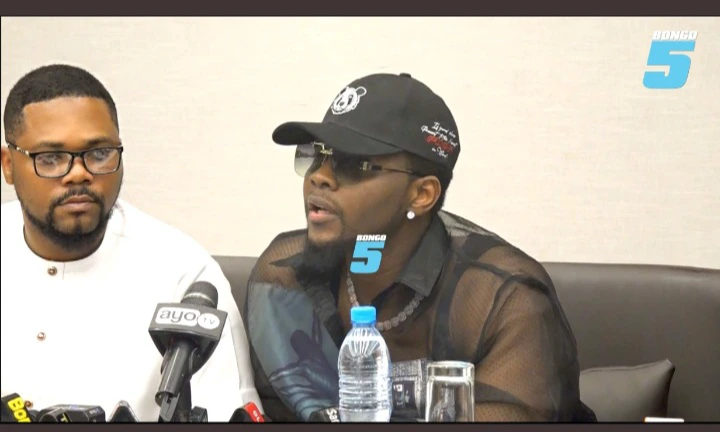 Popular Nigerian singer, Kizz Daniel has finally given his own side of the story. He made this known during a press conference in Tanzania. He said that he left Uganda on the 7th of August. His flight to Kenya was however delayed for one hour. When another flight later arrived, he got to Kenya around 12pm. He immediately called the show organizers to tell them what was happening. Due to the fact that he got to Kenya late, he missed the flight going to Tanzania, so he had to wait for over 8 hours.
Another flight arrived around few minutes to 9pm, so he left for Tanzania. He got to Tanzania around 11pm. This was when they discovered that the Ugandan flight was yet to bring their luggage. He talked to the organizers, so they brought some clothes he could wear. He also said while all this was going on, his agency and the show promoter were trying to settle a seperate issue.
He later sent his band for sound check, but before theh got there, people were already there. He was however advised not to go because people were angry already. He then sat down to discuss the way forward with the show promoter, but unfortunately the whole issue escalated the next morning. He also added that he wasn't arrested, but was only invited for questioning due to the vandalism that occured because the fans were angry. Kizz Daniel Apologized deeply and promised a free show in few days time. What are your thoughts about this? Do you think his story is justifiable? Drop a comment below.